#46
MORE BEATLES

| | | | |
| --- | --- | --- | --- |
| Book Review: Shout by Philip Norman | | | |
Written by Joe Viglione
Wednesday, 09 September 2009 11:41
Shout!: the Beatles in Their Generation (Paperback) by Philip Norman

Catalog of Beatles books
http://www.coverbrowser.com/covers/beatles-books/3
---
JOHN LENNON / THE LIFE by Philip Norman
Audio
Hardcover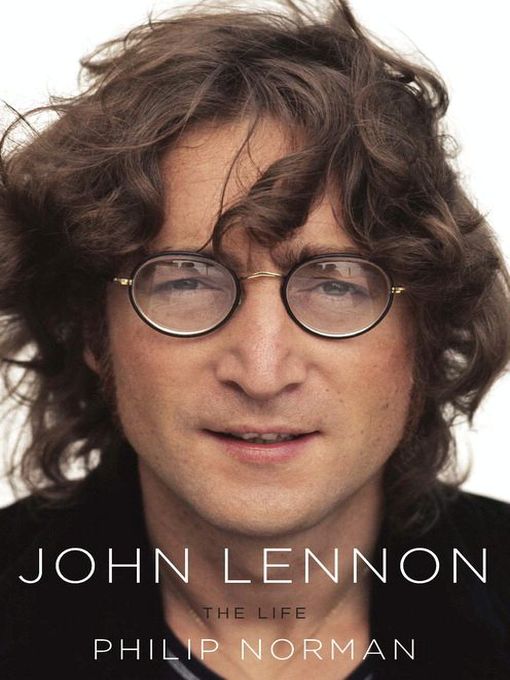 ---
Written by Joe Viglione
Wednesday, 09 September 2009 12:22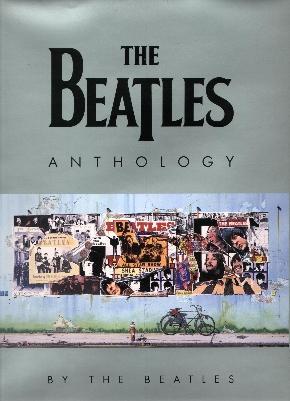 ---

#44

| | | | |
| --- | --- | --- | --- |
| George Martin, Pete Best Beatles Books | | | |
Written by Joe Viglione
Wednesday, 09 September 2009 18:50
---
#43
| | | | |
| --- | --- | --- | --- |
| George Martin Pete Best Beatles Books | | | |
Written by Joe Viglione
Wednesday, 09 September 2009 19:00
---

---
Books by Spencer Leigh
http://www.spencerleigh.demon.co.uk/Booksales.htm
---
---
Last Updated on Wednesday, 09 September 2009 19:06
---

#42

| | | | |
| --- | --- | --- | --- |
| An Interview With Dave Schwensen - The Beatles In Cleveland | | | |
Written by Official Press Release
Wednesday, 16 September 2009 19:48
http://tinyurl.com/beatlesincleveland

Official Press Release THE BEATLES IN CLEVELAND

Memories, Facts & Photos About The Notorious 1964 & 1966 Concerts By Dave Schwensen

Banned following their 1964 concert at Public Hall, a scheduling change brought The Beatles back to Cleveland in 1966 for the first outdoor show of their final tour. The results at Municipal Stadium were the same - but on a much larger scale. The uncontrollable hysteria of Beatlemania reached a fever pitch as thousands of fans poured from their seats and crashed over police lines to be near their British Idols.

The Beatles In Cleveland brings to life two of the wildest, out-of-control concerts in Beatle - and rock - history. Follow behind the scenes dealings by Cleveland's rival Top 40 radio stations to bring John, Paul, George and Ringo to the city, then grab a front row seat for back stage and on stage excitement through eyewitness accounts from the promoters, concert MC's, deejays, journalists, opening acts and fans, along with rare, never-before published photos, video stills and memorabilia. A concert by the Beatles was not just about the music, but also the emotions stirred by the most influential group in the history of popular music.

"Totally drew me into the whole experience and gave me new insight into something I thought I knew something about. Good show, mate!"

- Ken Mansfield, Former U.S. Manager Apple Records
"As John Lennon once said, You had to be there. Well, Dave has created the nearest thing to actually witnessing the Cleveland concerts and it's a worthwhile contribution to the growing canon of works about the greatest rock group of them all."

- Bill Harry, Founder of Mersey Beat, Liverpool, England

"What a ride! Riveting and exciting to read! The next best thing to being at a Beatles show."

- Chachi Loprete, Breakfast With The Beatles on WZLX 100.7 FM / Boston, Massachusetts

"Whether you were lucky enough to be there in '64 or '66 or not, Dave will take you back to those pivotal concerts that shook the musical world. Only years later can we look back in awe at "The Beatles in Cleveland" through the eyes of those who were there! Great read for the Beatles completist"

- Bart DaSilva / PM Drive Host on KGMZ 107.9 FM, Honolulu, Hawaii

"As a life long Beatles fan, I've never read anything about The Fab Four that gives me more of a feeling of actually 'being there' at a Beatles concert. Plan on reading it in one sitting!"

- Bob Campbell, Program Director / Morning Show Host on Majic 94.1 FM / Greensboro, North Carolina

"Captures the excitement, hysteria and even the terror of being in the middle of an amped-up mob whose only goal was to get a piece of the Fab Four. This entertaining book takes you on a journey that encapsulates the live Beatles experience from all perspectives. A must read for old and new fans alike."

- Fred Lindgren, Writer / Producer of The Beatle Years from Westwood One Radio, Los Angeles

"Reading the book is like attending the Beatles' show in Minneapolis my parents wouldn't let me go to. It's as close to seeing John, Paul, George and Ringo as I'll ever get. You can feel the excitement, the tension and the great music. I thoroughly enjoyed every page."

- Darrel Amundson, KATE 1450 AM, Albert Lea, Minnesota
"It's a fascinating look at two wild rides through the city where rock was born!"

- Archer, Breakfast With The Beatles on KQMT / Denver-Boulder, Colorado

"Awesome Fab Read. Check it out."

- Beatlefans.com

"I would highly recommend this book to everyone who wants to re-live the best of the 60's all over again. Thanks!"

- Mark Layne, Morning Show Host & General Manager, KVPI 92.5 FM, Ville Platte, Louisiana

"Of all the material I've read on the Fab Four, Dave's book really communicates the hysteria and fanaticism of the Beatles live show era. An era we will never see again. He has assembled a worthy chronicle and a truly fun read."

- Tim Murphy, Host of Murph In The Morning, 97.7 FM The Wolf, Houghton, Michigan

"If you are looking for a read that will place you directly in the eye of the hurricane, as John Lennon himself liked to call it, then this book is for you."

-Beatle.wordpress.com

"What a fabulous book!"

- Mr. Music, Norm N. Nite, Sirius Radio

"The book is a masterpiece at capturing a moment that affected not only tens of thousands of people, but the BEATLES themselves. I think you've done every Beatle fan in the world a service. With the printed page you have framed a VERY precious memory in a time-proof display that will be cherished for generations to come."

-Jack Armstrong, MC of the 1966 Beatle concert in Cleveland

"Made me wish I was there. And by the time I'd finished it, I felt like I was! The Beatles In Cleveland is an excellent read!

- Bob Carter, KISM 92.9 FM Bellingham, Washington

"One of the top cultural events in Cleveland history and one of the most exciting days in my nearly 30 years as a Plain Dealer rock critic. I thought the book was great!"

- Jane Scott, Cleveland Plain Dealer

"Mixes fan recollections with the backstage machinations and the personal interactions with the Beatles themselves. The fan stories give a good sense of the excitement and unbridled hysteria the band of longhaired Liverpudlians fueled in teens."

- Beacon Journal, Akron, Ohio

"Paul McCartney thought the show was cancelled, because it had been. So if he reads this book, it'll be a revelation for Sir Paul."

- Harry Martin, Radio Television Broadcasters Hall of Fame of Ohio

"The book is fantastic!" - Joe Viglione, Record Producer & Television Host, Boston, Massachusetts Foreword by Bill Harry - An art college classmate of John Lennon and Stuart Sutcliffe, (original bass player for the Beatles), in Liverpool, Harry was a member of the group's inner circle from their earliest days together. He is the founder and editor of the legendary Mersey Beat newspaper, which included regular contributions from Lennon and Paul McCartney.

Dave Schwensen is the author of How To Be A Working Comic and Comedy FAQs And Answers. Served as Talent Coordinator for the television show A&E's An Evening At The Improv, and for The Improv Comedy Clubs in New York and Los Angeles, where he also consulted for various networks and programs such as The Tonight Show with Jay Leno, Late Night with David Letterman, Comedy Central, HBO, MTV and many others. An entertainment columnist in northern Ohio since 1993, his weekly humor column, Something To Laugh About, earned First Prize for Best Original Column at The Ohio Newspaper Association Awards. A nationally recognized comedy coach, his seminars are sold-out events in Cleveland, New York, Los Angeles, San Francisco and other locations. He speaks to businesses and organizations about the productive value of humor in communications and is a Continuing Education instructor at Cleveland State University. Yes, he really is the "nutty professor."

Dave also attended the 1966 concert by The Beatles at Cleveland Municipal Stadium
---
The Beatles In Cleveland
Memories, Facts & Photos About The Notorious 1964 & 1966 Concerts
ISBN 978-0-9791030-0-1; Trade Paperback;
Index 192 pages; 116 illustrations
Now in stores through North Shore Publishing; $19.95
For more information about this title visit www.BeatlesInCleveland.com
---
"It's impressive! Combining the 1964 and 1966 Cleveland Beatles performances and all the drama and trauma that surrounded them makes for great reading. Conspiracies between radio stations, the crowds going berserk in the early days, and the controversy created by the band's album cover and comments in the press make for a pure investigation of the 60's pop culture and the major phenomenon that spearheaded it." - Joe Viglione, Rock Journalist, Boston, MA
Last Updated on Thursday, 17 September 2009 19:32
---

#41
| | | | |
| --- | --- | --- | --- |
| Beatles Book Review: Can't Buy Me Love - Jonathan Gould | | | |
Written by Official Press Release
Thursday, 17 September 2009 05:01
Remember to click on the photos and DVD covers to find tons and tons of Beatle products and rarities in Gemm.com itself.

Send this handy link to your friends: http://tinyurl.com/cantbuymelove

FOR IMMEDIATE RELEASEHARMONY BOOKS TO RELEASE JONATHAN GOULD'S CAN'T BUY ME LOVE

October 2, 2007

20 Years In The Making, This Comprehensive Volume Uncovers New Beatle Truths New York, NY—(August 23, 2007)

So you think you know about the Beatles?

You think with all the published works, interviews, tributes, critical analysis and mountains of minutia that the ultimate book placing these four individuals in their proper sociological, cultural and—most importantly—musical context has already been written?

Think again.

Author Jonathan Gould's Can't Buy Me Love, to be published by Harmony Books on October 2, 2007 dissects the journey from Liverpool to break-up and beyond with a keen historian's eye for the tenor of the times.

While most Beatle tomes come complete with claims of insider awareness, Gould is an outsider's outsider. Never has Beatlemania taken so extensive a turn. The massive amount of research that Gould undertook and the sheer audacity of his suppositions—many of which are bound to be quite controversial—make for a compelling read. Gould has let the music itself do the talking like never before. "I've grown bored with them as public figures," says the author. "I'm not sure that I ever found them all that interesting as individuals." According to Gould, it's only when these four men were in the rush of creativity, the Eureka! moment of invention, did the sum far surpass its parts.

It's all about the music.

Gould has sidestepped the cult of personality completely. And, in so doing, he has discovered, through arduous research over the course of 20 years, inherent truths that curiously decipher each step along the way in emphatic, entertaining and provocative style. In stripping the music bare, invading its innards, and writing about it like never before, he has discovered gems of knowledge that will be debated for years to come. Gould has gone right up against long-held cherished notions of a generation. Perception may be reality, as they say, but Gould has peeled the Beatle onion so painstakingly, to uncover layers of a story intrinsically vital to the music itself.
Late chapters show cracks in the Beatle foundation. Gould pulls no punches in his assessments of John's addiction, Paul's desperation, George's awakening and Ringo's complacency. "If there's one principle that has guided this book," Gould says, "it's been to see them as they saw themselves…as musicians." And for music so universally beloved, how delicious is it to ponder, for instance, "And Your Bird Can Sing" being prompted by Lennon bitching about a Sinatra profile in Esquire…or "She Said She Said" as a veiled reference to Peter Fonda, stumbling around at a Hollywood party on LSD, annoyingly bothering Lennon with vapid comments like "I know what it's like to be dead"...or Harrison's disgust at John and Paul after sharing Thanksgiving '68 in Woodstock, NY and seeing how harmonious music making can truly be with Bob Dylan and The Band… or Hitler being replaced by Tarzan on the cover of Sgt. Pepper?

The reader relives the era like never before through Gould's incredible sociological prism. The book goes beyond Beatle. Politics, religion (including the possibility that Lennon's "we're more popular than Jesus" comment helped to engender the birth of the religious right), sex, war, civil rights and personal freedoms all intersect as the seeds of social struggle permeate youth-culture music. That inchoate longing to break long-established norms did indeed seem to coincide with this one rock n roll band, who, still, through it all, saw themselves as nothing more - or less - than working musicians. Jonathan Gould has captured it all and more like no author ever before him. Harmony Books is a market leader in the area of mind, body, and spirit, as well as biography, memoir, science, and general narrative nonfiction.

Remember to click on the photos and DVD covers to find tons and tons of Beatle products and rarities in Gemm.com itself.

Send this handy link to your friends: http://tinyurl.com/cantbuymelove
Last Updated on Thursday, 17 September 2009 21:15
---

#40

| | | | |
| --- | --- | --- | --- |
| Beatles Bookshelf: Geoff Emerick Here, There and Everywhere | | | |
Written by Official Press Release
Thursday, 17 September 2009 05:11
Remember to click on the photos and DVD covers to find tons and tons of Beatle products and rarities in Gemm.com itself.
Send this handy link to your friends: http://tinyurl.com/herethereeverywhere
"From the very beginning, Geoff was an eye-witness to the phenomena of the Beatles and the way they changes music forever. If you really want to know what happened, read this book. It provides a fabulous insight into a very special time." –Graham Nash

"This is an endlessly fascinating story of extraordinary resonance… a delicious mixture of music insight, revealing anecdotes and historical and technical detail. An accurate, elegantly written, and profoundly evocative account of an important era." –Peter Asher, producer of James Taylor and Linda Ronstadt

HERE, THERE AND EVERYWHERE

My Life Recording the Music of The Beatles

By Geoff Emerick and Howard Massey

Foreward by Elvis Costello

On-sale: March 20th, 2006

Price: $26.00

To get the timeless music of the Beatles onto vinyl – and put together the greatest pop music albums ever recorded – recording engineer Geoff Emerick made full use of his soundboard skills and his ingenuity, work with the Fab Four and their producer George Martin to create records unlike anything the world had heard up to that point.

HERE, THERE AND EVERYWHERE : My Life Recording the Music of the Beatles (Gotham Books; $26.00; March 2006) is four-time Grammy winner and recording industry legend Emerick's story of the years he spend at EMI studios at Abbey Road, working with the band to shape albums such as Sgt. Pepper's Lonely Hearts Club Band and Revolver (recently named the #1 and #3 greatest albums of all time by Rolling Stone). Emerick started at EMI as a fifteen-year-old assistant engineer – just in time to witness the first studio recording by the Beatles -- and by the time he was nineteen he was their main recording engineer for the groundbreaking Revolver, turning the sounds the heard in their heads into the music that would change the world.
As Emerick relates in his memoir, the Beatles often had ideas that required far more imaginative skill than just turning knobs and splicing tape. For Lennon's vocals on 'Yellow Submarine,' Emerick put a condom-wrapped microphone into a bottle of water so that Lennon could hear what he sounded like when submerged (the track wasn't used); Emerick also routed John's singing through revolving speakers when Lennon wanted to sound like "a Dalai Lama chanting on a mountaintop" on 'Tomorrow Never Knows.' For 'A Day in the Life,' Emerick had to organize orchestras in the cramped recording studio and stretch the boundaries of recording technology to get the song's final, unforgettable piano chord.


Emerick also tells how the creative personalities of the band members led to frequent disagreements and long-held grudges, even as they were producing their greatest songs. The diplomatic Paul McCartney frequently clashed with the tempestuous John Lennon, a sullen George Harrison often resented the lack of attention to his compositions, and Ringo, less interested than the others in making music, rarely had much to say anyone. As the Beatles quit touring and confined their artistic output to the recording studio, Emerick witnessed every flare up, every temporary resolution, and every crack in their musical partnership that would ultimately lead to their dissolution. He was there in the early days when the band had to hide from screaming teenage girls who had stormed the building, he was on hand to see Yoko Ono install a bed in the recording studio during the White Album sessions (to the horror of John Lennon's bandmates) and he witnessed how the Beatles spent their last months at Abbey Road recording in different studios.

Emerick also shared the outrageous stories of his post-Beatles career, including his trip to Nigeria with Paul and his band Wings to record their Band On the Run album – which, despite monsoon, the theft of the demo tapes, and threats from local singers concerned that their music heritage was being compromised, came together as one of Paul's best post Beatles works.

Emerick's take on the Fab Four and their transformation from mop-topped teeny-bopper idols to innovative sonice pioneers – and jaded international celebrities –is a look at the band like no other, from someone who spent countless hours at work with the group and saw collaborations and confrontations never described in previous account. HERE, THERE AND EVERYWHERE details Geoff's extensive contributions to the Beatles' albums, and also reveals him to be devoted fan, still fascinated by the band's music. It's a slice of rock 'n' roll history that every Beatles fan will find enthralling.

ABOUT THE AUTHORS:

Renowned recording engineer and producer Geoff Emerick worked with Elvis Costello, Cheap Trick, Jeff Beck, and many others in addition to the Beatles. He has continued to work with Paul McCartney on his recent albums. He lives in Los Angeles. Howard Massey is a music journalist and the author of eleven books. As a recording engineer, he has worked with Elvis Costello and Kraftwerk. His articles have appeared in Billboard, Blender, EQ, and Guitar World.

HERE, THERE AND EVERYWHERE is available as an abridged CD from Penguin Audio
Remember to click on the photos and DVD covers to find tons and tons of Beatle products and rarities in Gemm.com itself.
Send this handy link to your friends: http://tinyurl.com/herethereeverywhere
Last Updated on Friday, 18 September 2009 00:00
---
| | | | |
| --- | --- | --- | --- |
| Beatles Book Review: I Saw Him Standing There | | | |
Written by Joe Viglione
Thursday, 17 September 2009 05:34
Author/Photographer Jorie B. Gracen has produced a terrific post-Beatles book on Paul McCartney which should set a standard for positive, fan-oriented materials.

This is a gorgeous expansion of a tour book, if you will, with 176 big pages by celebrity photographer Gracen. It is impressive to see the professional drop her guard and gush about Paul and Linda - the magic of Wings and The Beatles is that aura conjured up by our favorite songs. These photographs are treasures for McCartney fans - the full page 43 semi-Elvis snarl, page 39's brown tinted pensive Paul at the Boston Garden May 22, 1976, McCartney singing Hi Hi Hi with bass in hand on page 25 in Chicago Stadium June 1 of that same year, complemented with stories and memories written by various Beatles fans.

Writer Gary Pig Gold essays about the joys of the Hammersmith Odeon show of September, 1975, Joy Waugh-O'Donnell sings the praises of the Worcester Centrum Show February 9, 1990, and the Rosemont Illinois shows, December 3, 4, and 5 of 1989. It is also a diary of the memories these fans/writers have of these important shows, with photo accompaniment from the thousand plus picture collection of author Gracen.

Bill King, the publisher of Beatlefan Magazine writes the Foreword, which indicates the level of fan orientation at play here. Every post-Beatles McCartney tour date is listed from February 9, 1972 in Nottinham, England, to December 14, 1999 at the Cavern in Liverpool and everything in between from Canada, Mexico City, Brazil, to Miami, Detroit and Melbourne Australia.

Rod Stewart's cliche Every Picture Tells A Story rings so true with Denny Laine, Hamish Stuart, wonderful pictures of Linda McCartney, an absolute work of art. The photo of Paul with his guitar lifted above his head in half shadows, September 15, 1993, is the stuff fans crave. Truly, this is Jorie B. Gracen's lifeswork, and its publication simultaneous with the re-relsease of the film A Hard Day's Night, and The Beatles#1 album and their own autobiography, in the Autumn of 2000, is a nice touch.
Last Updated on Friday, 18 September 2009 01:00
---
| | | | |
| --- | --- | --- | --- |
| Exiled Genius: Jimmy Miller Remembered | | | |
Written by Joe Viglione
Thursday, 17 September 2009 05:43
 From: FEVER IN THE FUNK HOUSE: The Official Biography Of Jimmy Miller
By Joe Viglione 

     Few people who hear "Honky Tonk Women", "Jumpin' Jack Flash" and "Street Fighting Man" realize that the man who put many of the
classic sounds into those Rolling Stones classics lived in Medford for a year or so in the 1980s.   Along with Beatles'
producer George Martin and the once revered Phil Spector, Jimmy Miller rounds out the three greatest producers of the rock and roll
era.

    The world lost "Mr. Jimmy, the man Mick Jagger was "standing in line with" in the song "You Can't Always Get What You Want" on October 22,
1994, twelve years ago this week.  Strangely, Marianne Faithful, produced by Jimmy on an album called "The Rolling Stones Rock And
Roll Circus", released on ABKCO a year after his passing, told this writer to "give my love to Jimmy" just 13 days before Miller's death.
I never got the chance.

      Medford might be known worldwide for the song "Jingle Bells" having been written on what is now High Street, but it's also very special
that our City was home for a time to the man who co-wrote and produced "I'm A Man" for the Spencer Davis Group and who went on to
produce Traffic, Spooky Tooth, Blind Faith, Johnny Thunders, The Plasmatics and, of course, that  band called The Rolling Stones.
Miller, in fact, produced over a hundred songs for The Stones.  As his business partner and exclusive representative I had compiled about 93
recordings Jimmy worked on for The Greatest Rock & Roll Band in the world, uncovering more in Martin Elliot's excellent "The Rolling Stones: Complete
Recording Sessions 1962-2002".

    Twelve years after Jimmy's exit from the stage of life,  book after book is  being written on the Mick & Keith and their eternal music.
There's an astonishing four books on the Miller produced "Exile On Main Street", the double-lp that ruled the airwaves while I worked on
Park Street in Medford in 1972, took guitar lessons at Pampalone Music on Salem Street (right next to what is now Joe Pizza) and went
to Suffolk University for film and journalism.  In the day it was hard to even imagine that the production name stamped on "Brown
Sugar", the Sticky Fingers album and the deep and  valuable "Exile" would actually live a few miles from Medford's Pampalone music a
dozen years hence.

    So Exile On Main Street is now being studied by rock scribes from four corners of the globe.  Robert Greenfield, a veteran writer who
previously put together "STP: A Journey Through America With The Rolling Stones", has just released "Exile On Main St: A Season In
Hell With The Rolling Stones"  (Perseus Books, Cambridge, Mass). It will hold your attention as Greenfield was there in France during
some of the recording and again in Los Angeles while the group was mixing the album.  Greenfield is an amazing interview and the pity is
that his book doesn't have his voice booming out of the pages.   He tells the story with the awe of a Stones fan while still having that
critical eye on what is going on during the creative magic and all the madness that drugs and hangers-ons tend to add to the equation.

  

   Greenfield is very kind to Miller throughout "A Season In Hell With The Rolling Stones", but the emphasis is on
engineer Andy Johns when a better part of the story is the technique Jimmy brought to those recordings.  Geoff
Emerick's recent "Here, There and Everywhere", on his time engineering The Beatles, nicely blends both the music and the stories - Yoko Ono's bed
literally brought into the recording studio during the recording process - absurd tales that only add to the charm of the music we now love and
adore.  Yoko's dragon lady pales in comparison to "A Season In Hell" as the true rock & roll bad boys descend deep into the abyss and Greenfield
records it all for posterity here.

EVOLUTION:
   After Miller was signed to Colgems for a 45 RPM or too he began making records in his early twenties with a then-unknown George Clinton,
later of Parliament/Funkadelic.  Entrepreneur Chris Blackwell of Island Records was looking to give record producers a marquee platform
that film directors enjoy and when he hired the maestro he would splash "Produced by Jimmy Miller" in bold letters onb the back of
albums by Traffic and Spooky Tooth.  Miller deserved the recognition.  The man had a wealth of musical knowledge and skill along with music
in his genes. His dad was impresario Bill Miller who brought Elvis back to Vegas in 1969, and his mom was a lovely woman, Anne Wingate,
who was a showgirl, living out her final days in Wilmington, Delaware.   Jimmy was actually named David Miller, one of two twins, the only
one to survive during birth, his parents putting the name of the deceased baby, James, in front of David's name, so the survivor became
James David Miller, destined to be record producer Jimmy Miller.

    As Jimmy had moved from Brooklyn to Great Britain where his great reputation was established,  we had a number important projects
including a former Mercury artist, singer Jo Jo Laine, and legendary Blues guitarist Buddy Guy.  It made sense for Jimmy to re-locate his
family to the Boston area during this time as much of our recording work was done in Boston proper and a studio in Warren, Rhode Island.
Usually I drove Jimmy to the sessions, we were pretty inseperable at that point in time, but when we got extra busy we would rent a car for
Miller.  An interesting story occurred while he was in the sauna at his condominium at Wellington Circle. Three 15 year old boys stole the
car we had rented, taking the keys off of the hook while Mr. Miller was in the sauna. They seem to have taken it on a joyride to Malden
Center, hit another automobile in the lot where there's now a gym, then most likely high-tailed it back to the scene of their first
crime, the parking lot at the Wellington condominiums. They replaced the keys back on the hook in the sauna with Mr. Miller not aware the
car had been stolen.

    The next morning the rental car company phoned me and said "You owe us $2,000.00 for the car accident last night."   "What accident" I
said astonished.  Quickly phoning Miller he replied "Joe, I didn't even drive the car last night."  A few minutes later Jimmy phoned
back.  "My God, the front of the car is damaged!"  Mr. Miller tracked down the culprits, though they were never brought to justice, but we
got a summons from the rental car company to go to Somerville District Court.   Jimmy Miller, having gone to college for law, was a
valuable asset in the courtroom.  He left law school to become a singer and was signed to the previously mentioned Colgems imprint
(the label The Monkees were on!)in the early 1960s. I could wake Jimmy up from a sound sleep to look at contracts before getting them
to our lawyer and he would be quite sharp when it came to things legal. In court the judge asked if I purchased the insurance, which I
did.  The judge then got furious with the rental car guy.  "I don't care if Mr. Viglione parked the car at the curb, left it running to
buy groceries at the convenience store, and it got hit while he was out of the car.  He bought the insurance.  My question to you, Sir,
is where is the insurance money?"   The judge took it "under advisement", but Jimmy assured me - we won!  And we did.

  Jimmy could be a terrific friend and his stories were phenomenal.  We have many of them on tape for future release on CD and to be included
in a book on his life: Fever In The Funk House: The Biography of Jimmy Miller.  We were working on his book during the 80s, and have lots of
audio of his distinctive voice, a very special sound talking about the very special sounds he made!

Which brings us to a book by Bostonian Bill Janovitz, lead singer and guitarist for cult favorites "Buffalo Tom."  Janovitz has written a book
called, you guessed it, "Exile On Main Street", part of Continuum's 33 1/3rd seeries, is by former Buffalo Tom guitarist/singer Bill Janovitz.
He opens the book by calling the album "The single greatest rock & roll record of all time", a pretty good endorsement to the music
crafted by Miller and the Stones.  Where Greenfield delves into the dark passages that helped create the atmosphere in his Perseus book, Janovitz
tells about the recordings from his perspective as a musician.  Reading the books back-to-back, which this critic did, is sort of like continuing
a soap opera, and to those who love the songs "Sweet Virginia", "All Down The Line" and "Shine A Light", you'll understand the need for so many
words on such a dense musical buffet.  Both authors are fans of the music and their passion for it shows, though neither book is the definitive
story on the album - not that they claim to be.  The hard to find Genesis book, EXILE, may be the holy grail on the subject so far.  The problem
with Genesis books is also what makes them so valuable.  The British book publisher creates limited edition leather bound treasures that cost
hundreds of dollars (anywhere from $250.00 to $400.00 or more for these coffee table books).  For the hardcore fans, go to eBay.

-----

 Jimmy Miller came into my home in Woburn and "Tumbling Dice" was on the stereo.  "Take that off" he said to me.   I said "You've got to be
kidding. This is probably my favorite of all your productions."   That's a hard thing to say - Jimmy was my favorite producer of all time - and
perhaps still is.  "Tumbling Dice" is an endless party, the mix so sublime with the chicks wailing and the Stones chugging along.   "I had
to mix that 43 times" he said.  Jimmy told me how he, Mick and Keith would get into a limo, drive around Los Angeles and listen to the song
on the radio.  Keith liked the mix, Jimmy liked the mix, Jagger asked Jimmy to go back in and mix it again.  "Mick Jagger was the most
singles-conscious performer I ever worked with" Jimmy stated.

    To this fan - and critic - "Tumbling Dice" is the ultimate mix.  Somehow all the mania got contained into that hit, the first
"advertisement", if you will, for the album.  It was the song that would herald the double disc, traditionally a tougher sell to an
industry that is known for overpricing what it markets.  But Exile is well worth the price of admission and "Tumbling Dice" the perfect
entre. Mick Jagger is a businessman and despite all the sex, drugs and rock & roll one will read about, the institution that is The
Rolling Stones hardly left something as vital as a mix of a new 45 RPM up to chance.

    When Miller formed a new production company and struck a mega deal with ABC Dunhill, The Stones created their "Glimmer Twins" production
team of Mick and Keith.  Andy Johns remained as engineer on "It's Only Rock & Roll", but minus Miller - even with the brilliant Mick
Taylor still on board for one more disc, Johns' mixes missed the mark. The Stones themselves never quite re-captured that "golden era"
sound without Miller and Taylor as part of that magic combination.  Jimmy was the "groovemaster", and many of The Rolling Stones' finest
recorded moments happened because Jimmy got the groove.  "I'm playing the drums at the end of Tumbling Dice" Jimmy told me.
"Charlie was unavailable and we needed a little extra ooomph, so I got behind the kick and put the drums down."  They explode out of the
speakers.  It is the drumming team of Charlie Watts during most of the record with Jimmy Miller at the end of this fantastic recording that make
"Tumbling Dice" such a delight.  Fever In The Funk House now indeed!

EPILOGUE:

Mr. Miller played drums on "You Can't Always Get What You Want", "Happy", and other songs, including the end of "Tumbling Dice".  His production
skills are undeniable.  But why is there so little written on him?  Even in the two new books on "Exile On Main Street", the great Jimmy Miller
seems to have a cameo appearance when his contributions are great. To those exploring the album's majesty with real depth the element that
brought that intuitive intangible to the music, the producer, has to be explored in more detail.  The sound that developed when the director of
the film brought all the components together needs to be discussed.  Take Jimmy Miller away from the equation and you get "It's Only Rock & Roll."
The band's first album without Jimmy was like a can of cola left open on the table for a day.  Flat "New Coke" just can't compare with the caviar
that Jimmy created for them.   Miller says that Keith Richards played him a mix of "It's Only Rock & Roll" which was terrific, far superior to what
eventually was released.  Imagine if the master got to mix that album at another crucial juncture in The Stones saga.

   While having lunch at the old Howard Johnson's at Wellington Circle with Jimmy's second wife, the late Gereldine Miller (nee Gere Rock),
she told me how after Jimmy left  The Rolling Stones started consciously erasing him from their story.  Greenfield, to his credit, admits that the Stones took what
they could from Jimmy's technique. Jimmy got the groove like no one else.  Knowing what he did and doing what he did are two distinctly different
things.


    Miller also produced his girlfriend, one of my closest friends in the whole world - Jo Jo Laine.
Thanks to Jimmy, Jo Jo is in my life.  Now you know that didn't go over well with old Gereldine, who when she was nice, was a lovely person, and
when she was not so nice, well, she was like Mudd's wife in that Star Trek episode, the nagging wife clone with the shrill voice.   Jo Jo & I miss
the days of going to Los Angeles and New York with Jimmy - it was a special time, and this is just a little tribute from a friend remembering
a Medford resident twelve years after his passing.

Last Updated on Monday, 19 October 2009 05:29
---